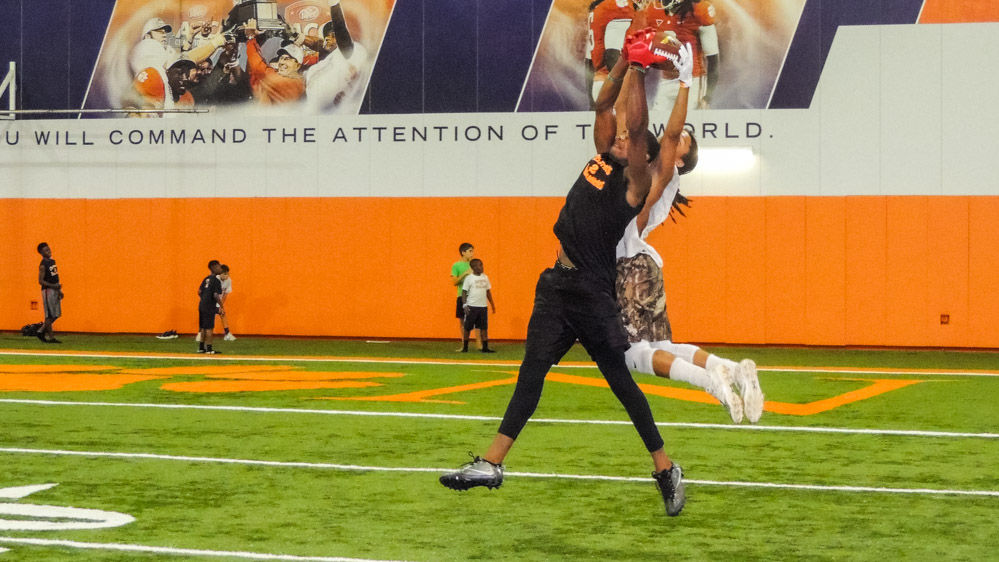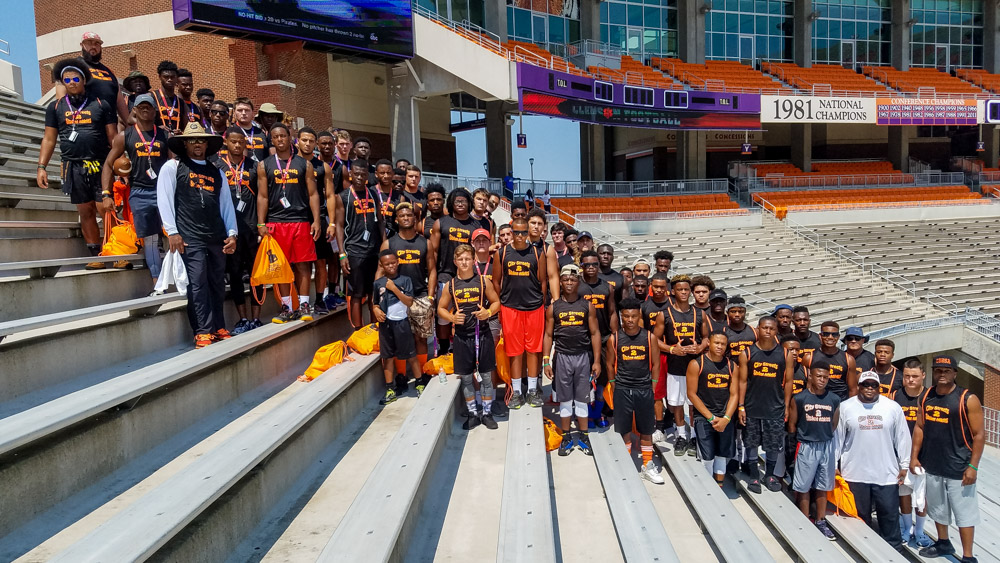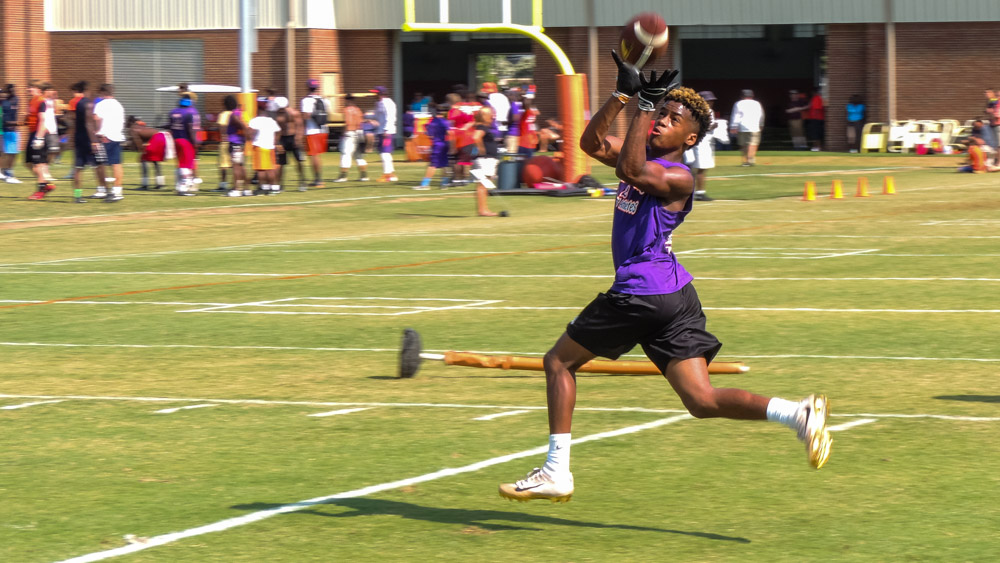 The College Exposure Trip is granted to deserving student athletes that have displayed exemplary character and leadership within the community. During the trip, mentors will provide a variety of history lessons. Typically, student athletes visit historical sites en route to the final destinations. For example, the 2015 College Exposure Trip visited the Martin Luther King Memorial after visiting Georgia Tech football facilities.
Historically our final destination has been to Clemson University. Student-Athletes get a chance to participate in the 3 day annual Dabo Swinney Football camp. Our Founder and President of CS2SA, Rodney Blunt, is a former student athlete at Clemson University and looks forward to sharing his experience with our student athletes every year.
Our mentor and coaches utilizes the Exposure trip to enhance the student athlete's knowledge in the recruitment process as well as everyday obstacles that the student athletes may be facing. They also take advantage of our aggressive ACT/SAT prep course.
College Exposure Trip Guidelines and obligations:
Students will get a chinch bag to include: